Physician Assistants at Children's Skin Center 
Sandra Cyril, PA-C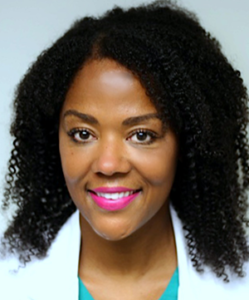 Sandra Cyril, PA-C, earned her bachelors of science degree from Oakwood University in Huntsville, Alabama. She then went on to earn a master's degree in biomedical sciences, and a second master's degree in clinical medical sciences, from Barry University in Miami Shores, Florida. Sandra began her career in dermatology over 10 years ago. Skin care is a passion of hers, and she finds the ability to help patients feel their best very satisfying. Sandra believes in a team approach to health care and is proud to be part of Children's Skin Centers goal to help provide patients with quality care.
Sandra's work experience is varied and includes pediatric, general, surgical, and cosmetic dermatology, including laser surgery and Mohs surgery. Sandra is an adjunct professor at Barry University Physician Assistant Program for the physical diagnosis lab, and a member of the Society of Dermatology Physician Assistants (SDPA). Sandra's credentials include National Commission for Certification for Physician Assistants (NCCPA) and Florida Physician Assistant licensure, as well as Florida Physician Assistant Prescriptive privileges. Sandra has also participated in medical missionary trips to Haiti and India.

Edie Hamilton, PA-C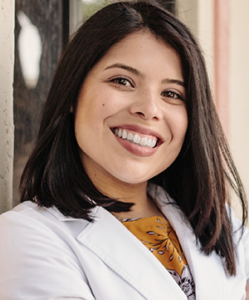 Edie Hamilton earned her bachelor's degree in 2010 from Miami-Dade College and currently completing her master's program. She has been practicing dermatology for over 6 years. She has a passion and a heart to give back to others and was inspired to pursue her career in medicine by her pediatrician's, Dr. Humphrey, compassion and love for patients. Edie consistently challenges herself to learn new therapies and to continue to grow in her knowledge of dermatology and pediatric dermatology. With a gentle heart and compassion, Edie seeks the best treatments for her patients.
She was born and raised in Milwaukee, WI and is happily married with two wonderful, active boys. In her spare time Edie enjoys working out, spending time with the family, and enjoying outdoor activities like paddle boarding, snorkeling, mountains biking.
One day, Edie would love to spread her love of medicine and of people and do missionary work.

Ledy Ochoa, PA-C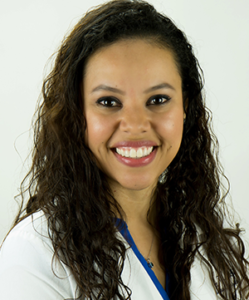 Ledy Ochoa earned her master's degree in 2013 from Keiser University. In 2013, she became a licensed physician assistant having been elected by her classmates as the most dependable and dedicated for her class, as well as the most compassionate with patients. Ledy has brought these qualities to the Children's Skin Center. Her compassionate bedside manner and friendly disposition put her patients at ease as she provides them with excellent dermatology care. Ledy's passion for pediatric dermatology and love of her patients is evident every day.
Originally from Colombia, Ledy is fluent in Spanish., and she loves working with children and families every day. Ledy is a member of the Society of Dermatology for Physician Assistants (SDPA) and is actively pursuing continuing education courses to continue growing and learning in the field.
During her free time, Ledy loves to travel and try different types of food. She also enjoys practicing Tae Kwon Do once a week, as she has for the past 20 years.

Sarah Naviwala, PA-C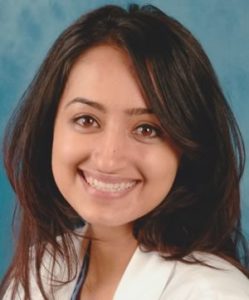 Sarah Naviwala earned her master's degree in physician assistant studies from Nova Southeastern University in 2010 and has been a part of the Children's Skin Center medical team since then. Under the direction and training of Dr. Duarte, Sarah's had the opportunity to become specialized in the field of pediatric dermatology. Professionally, gaining dermatological knowledge based on adult and pediatric medicine has been very fulfilling and personally satisfying to work with those she considers family.
A native of the Chicago area, Sarah is married with two children. She loves to spend time with family, keep up with fashion trends, and create arts and craft projects with her daughter.