Contact Children's Skin Center Pediatric and Adult Dermatology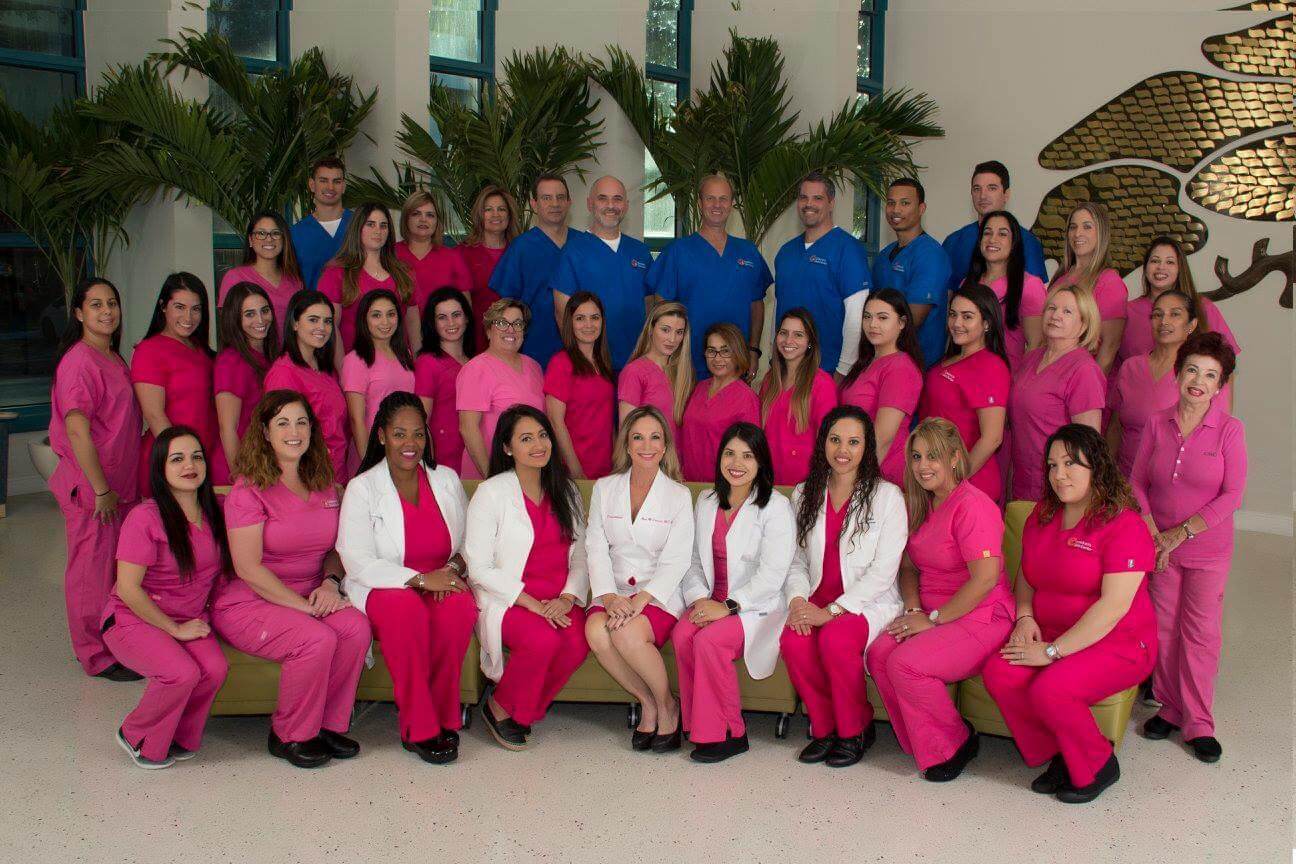 Patient Portal
Our friendly staff at the Children's Skin Center looks forward to serving your family. If you have any questions about our pediatric and adult dermatology services, we welcome you to call our main administrative office at (305) 669-6555.
With offices located in Miami (Nicklaus Children's Hospital main campus), Coral Gables, Doral, Miami Lakes, Miramar, Kendall, and Palm Beach Gardens, getting kid-friendly dermatology care with a board-certified dermatologist has never been easier or more convenient.
We look forward to welcoming you to our practice. To schedule your appointment, please call (305) 669-6555 or use our secure online appointment request form.
Our staff stands ready to assist you.  Please forward email inquiries to:
Location & Phone
We know that you would go to the ends of the earth for your family, but The Children's Skin Center has seven locations throughout Southeast Florida, so you won't have to.
Phone: (305) 669-6555
Fax: (305) 669-6572
Address:
The Children's Skin Center
Nicklaus Children's Hospital
3100 SW 62 Avenue
Miami, FL 33155
Locations
CORAL GABLES
Gables Skin Center
4675 Ponce de Leon Boulevard
Coral Gables, FL 33146
DORAL
3601 NW 107 Avenue
Doral, FL 33178
MIAMI
Nicklaus Children's Hospital
3100 SW 62 Avenue
Miami, FL 33155
MIAMI LAKES
15025 NW 77th Avenue
Miami Lakes, FL 33014
MIRAMAR
Miramar Square
12246 Miramar Pkwy
Miramar, FL 33025
PALM BEACH GARDENS
11310 Legacy Place
Palm Beach Gardens, FL 33410
PINECREST
11521 S Dixie Hwy,
Pinecrest, FL 33156
WEST KENDALL
13400 SW 120 Street, Suite 201
Miami, FL 33186
Medical Emergencies
In the event of a life-threatening medical emergency, call emergency medical services at 911 immediately. DO NOT WAIT! Inform the emergency room staff that you are a patient of The Children's Skin Center, and they will contact us.
After Hours Urgent Medical Needs
If you have an urgent medical need and need to talk to a doctor after our regular hours, please call our office at (305) 669-6555. A doctor is on-call 24 hours a day. Your call will be returned promptly.
Insurance / Payment / Billing
At Children's Skin Center, we accept most major insurance plans with the exception of Medicare HMO plans and Amerigroup. Please contact your insurance company, or you may call our office at (305) 669-6555 to find out if we accept your plan.
If your insurance plan requires you to pay a co-payment, co-insurance, and/or a deductible, you will need to pay at the time of your visit. For your convenience we accept cash, checks, Visa, MasterCard, Discover, American Express, and Care Credit.
If you have a question related to your bill or insurance, please contact our billing specialists at (305) 669-6555.
Referrals
If your insurance is an HMO/managed care plan and you are required to obtain a referral from your primary care physician, the referral must be obtained before you can be seen for an office visit. Please coordinate this with your primary care physician in advance. Appointments will be rescheduled if required referrals are not received in the office by the time of your visit.
CSC will accept an initial referral by fax, by phone, or by email from your provider, and we will obtain the needed signed prescription within days of your referral, or you may bring the signed referral form with you to our office.
Hospital & Surgery Center Affiliations
Our doctors at The Children's Skin Center are affiliated with Nicklaus Children's Hospital.
Prescription Requests
Prescriptions and refills for established patients of The Children's Skin Center are routinely issued during our regular office hours (see above). You can make your request by calling our office at (305) 669-6555.
No refills are issued during the evenings, weekends, or holidays, as the doctors do not have access to medical records during those times. It is helpful to anticipate your refill needs to avoid an interruption in your medication therapy.