Dermatology that Caters to Kids and Cares for the Whole Family
Dermatologists Miami FL
The Children's Skin Center (CSC) has provided kid-friendly, family-centered dermatology in South Florida under the direction of board-certified pediatric dermatologist and dermatologist Dr. Ana M. Duarte since 1995. At CSC, we treat skin disorders in infants, children, and adults, offering families the latest medications and state-of-the-art technology in a comforting family atmosphere.
Our Director and staff are dedicated to ensuring that each visit is patient-centered, kid friendly, and positive! We specialize in the treatment of vascular birthmarks, hemangiomas, and port wine stains.
Pediatric Dermatology Demystified
Pediatric dermatology is highly specialized because infants and children are not just small versions of adults. There are many conditions that are exclusively seen in pediatric patients, and others that are treated differently in pediatric patients. You can feel confident in your child's care as Dr. Ana M. Duarte is fellowship trained and board certified in pediatric dermatology. Our team is committed to continually learning and growing in professional knowledge, skills, and experience, to provide the best possible service to our patients!
Our providers are the heart of our practice. We hope you'll take some time to get to know our practitioners. We are very proud of our team.
Meet Dr. Ana Duarte
Dr. Duarte founded The Children's Skin Center in 1995 and is the division director at Nicklaus Children's Hospital since 1995 and the director of The International Birthmark Institute (TIBI) at Nicklaus Children's Hospital. She is a longtime resident of South Florida, with a long history of caring for the community through philanthropy, patient care, and patient education. A strong proponent of sun safety awareness, Dr. Duarte has partnered with schools, nonprofit organizations, and various media outlets to raise awareness about sun safety, skin cancer, bullying, and many other topics affecting children and families. Read More 
Meet Dr. Andleeb Usmani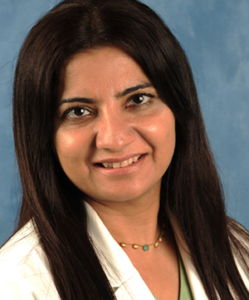 Dr. Usmani joined the Children's Skin Center in 2010, after earning her undergraduate degree in biology at the University of Miami, and her Doctor of Osteopathic Medicine degree at Nova Southeastern University. Dr. Usmani completed residencies in both family practice and dermatology, and a fellowship in dermatology, at Columbia Hospital. She is committed to educating the doctors of tomorrow, and she currently trains general and pediatric dermatology residents at Nova Southeastern University and Miami's Nicklaus Children's Hospital. Dr. Usmani is a former college athlete with strong roots in South Florida. Read More
Meet Sofia de la Camara, FNP-BC
Sofia de la Camara, FNP-BC, is a board certified and state licensed nurse practitioner. Sofia recieved her Bachelor of science in nursing from the University of Miami and went on to working as a registered nurse at Nicklaus Children's Hospital. After some time as a pediatric nurse she decided to pursue her Masters degree once again at the University of Miami where she graduated with top honers. Sofia has been training and working closely with Dr. Duarte since beginning of 2019. Read More
Meet Claudia Char, CPNP-PC
As a board-certified Nurse Practitioner, Claudia Char, CPNP-PC, is passionate about providing comprehensive and compassionate care to children and adults at the Children's Skin Center. Claudia earned a Bachelor of Science in Biological Sciences and a Bachelor of Science in Nursing from Florida International University, where she graduated Summa Cum Laude and Class President. She went on to work as a Registered Nurse at Nicklaus Children's Hospital Hematology/Oncology and Bone Marrow Transplant Unit, while pursuing her graduate studies. Claudia earned a Master of Science in Nursing degree from Florida International University and joined the Children's Skin Center medical team. Read More
Meet Katherine Hernandez, MPAS, PA-C
Katherine Hernandez, PA-C, is a Board Certified Physician Assistant. She earned her Master's degree at Florida International University in December 2021, and went on to work at Children's Skin Center in May 2022. She is an active member of the Society of Dermatology Physician Assistants (SDPA) and is currently completing their Diplomate Fellowship in Dermatology. Read More
Meet Sarah Kenis DCNP, CPNP-PC, DNP, APRN, BSN, RN
Sarah Kenis is a Nurse Practitioner that is board certified in dermatology and pediatrics. She has been with Children's Skin Center since June of 2020. With a focus on medical and aesthetic dermatology, Sarah specializes in treating a broad range of skin conditions. Through a holistic and integrative approach, Sarah's main goal is to help all patients achieve optimal skin health.
Sarah has a specific passion for diagnosing and treating vascular malformations, as she herself was born with a complex venous and lymphatic malformation. Read More
Meet Sarah Naviwala, PA-C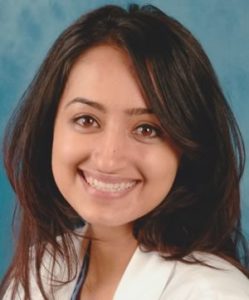 Sarah Naviwala earned her master's degree in physician assistant studies from Nova Southeastern University in 2010 and has been a part of the Children's Skin Center medical team since then. Under the direction and training of Dr. Duarte, Sarah's had the opportunity to become specialized in the field of pediatric dermatology. Professionally, gaining dermatological knowledge based on adult and pediatric medicine has been very fulfilling and personally satisfying to work with those she considers family. Read More
Meet Ledy Ochoa, PA-C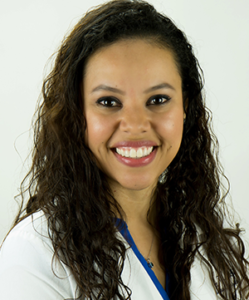 Ledy Ochoa earned her master's degree in 2013 from Keiser University. In 2013, she became a licensed physician assistant having been elected by her classmates as the most dependable and dedicated for her class, as well as the most compassionate with patients. Ledy has brought these qualities to the Children's Skin Center. Her compassionate bedside manner and friendly disposition put her patients at ease as she provides them with excellent dermatology care. Ledy's passion for pediatric dermatology and love of her patients is evident every day. Read More