Physician Associates & Nurse Practitioners at Children's Skin Center
Meet Claudia Char, CPNP-PC
As a board-certified Nurse Practitioner, Claudia Char, CPNP-PC, is passionate about providing comprehensive and compassionate care to children and adults at the Children's Skin Center. Claudia earned a Bachelor of Science in Biological Sciences and a Bachelor of Science in Nursing from Florida International University, where she graduated Summa Cum Laude and Class President. She went on to work as a Registered Nurse at Nicklaus Children's Hospital Hematology/Oncology and Bone Marrow Transplant Unit, while pursuing her graduate studies. Claudia earned a Master of Science in Nursing degree from Florida International University and joined the Children's Skin Center medical team.
A native of Cuba, Claudia is fluent in English, Spanish, and Italian, and is proud to serve Miami's diverse community. When she isn't caring for patients, you can find her practicing yoga, traveling the world, and furthering her studies as a Doctorate Student.

Meet Sofia de la Camara, FNP-BC
Sofia de la Camara, FNP-BC, is a board certified and state licensed nurse practitioner. Sofia recieved her Bachelor of science in nursing from the University of Miami and went on to working as a registered nurse at Nicklaus Children's Hospital. After some time as a pediatric nurse she decided to pursue her Masters degree once again at the University of Miami where she graduated with top honers. Sofia has been training and working closely with Dr. Duarte since beginning of 2019.
Outside of work Sofia enjoys spending time with her husband and daughter, traveling and exploring the Miami food scene.
Meet Katherine Hernandez, MPAS, PA-C
Katherine Hernandez, PA-C, is a Board Certified Physician Assistant. She earned her Master's degree at Florida International University in December 2021, and went on to work at Children's Skin Center in May 2022. She is an active member of the Society of Dermatology Physician Assistants (SDPA) and is currently completing their Diplomate Fellowship in Dermatology. As a physician assistant, Katherine is committed to providing the highest quality of care to all her patients and can diagnose and treat a wide variety of skin conditions in children, adolescents, and adults.
Katherine is a native of Cuba and is fluent in both English and Spanish. Outside of work she enjoys outdoor activities, traveling, and spending time with her family and dogs.
Meet Sarah Kenis DCNP, CPNP-PC, DNP, APRN, BSN, RN
Sarah Kenis is a Nurse Practitioner that is board certified in dermatology and pediatrics. She has been with Children's Skin Center since June of 2020. With a focus on medical and aesthetic dermatology, Sarah specializes in treating a broad range of skin conditions. Through a holistic and integrative approach, Sarah's main goal is to help all patients achieve optimal skin health.
Sarah has a specific passion for diagnosing and treating vascular malformations, as she herself was born with a complex venous and lymphatic malformation. She hopes to improve the rate of early diagnosis and treatment through education.
Sarah obtained her bachelor's of science in nursing from Lewis University, where she also achieved All-American status competing on the Lewis University Swim Team. She then went on to earn her Doctor of Nursing Practice degree from Rush University, graduating with high honors. Sarah brings six years of experience as a Registered Nurse, having worked in the Neonatal Intensive Care Unit.
Sarah is a Fort Lauderdale resident who enjoys exercise, spending time with her two rescue dogs, and traveling. She is currently a member of the National Association of Dermatology Nurse Practitioners, the Dermatology Nurses Association, the National Association of Pediatric Nurse Practitioners, and the American Nurses Association.
Meet Sarah Naviwala, PA-C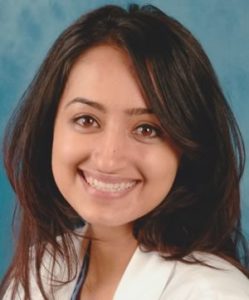 Sarah Naviwala earned her master's degree in physician assistant studies from Nova Southeastern University in 2010 and has been a part of the Children's Skin Center medical team since then. Under the direction and training of Dr. Duarte, Sarah's had the opportunity to become specialized in the field of pediatric dermatology. Professionally, gaining dermatological knowledge based on adult and pediatric medicine has been very fulfilling and personally satisfying to work with those she considers family.
A native of the Chicago area, Sarah is married with two children. She loves to spend time with family, keep up with fashion trends, and create arts and craft projects with her daughter.

Meet Ledy Ochoa, PA-C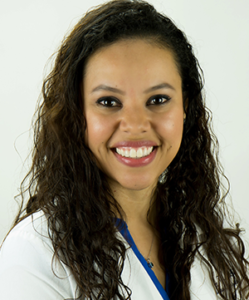 Ledy Ochoa earned her master's degree in 2013 from Keiser University. In 2013, she became a licensed physician assistant having been elected by her classmates as the most dependable and dedicated for her class, as well as the most compassionate with patients. Ledy has brought these qualities to the Children's Skin Center. Her compassionate bedside manner and friendly disposition put her patients at ease as she provides them with excellent dermatology care. Ledy's passion for pediatric dermatology and love of her patients is evident every day.
Originally from Colombia, Ledy is fluent in Spanish., and she loves working with children and families every day. Ledy is a member of the Society of Dermatology for Physician Assistants (SDPA) and is actively pursuing continuing education courses to continue growing and learning in the field.
During her free time, Ledy loves to travel and try different types of food. She also enjoys practicing Tae Kwon Do once a week, as she has for the past 20 years.